---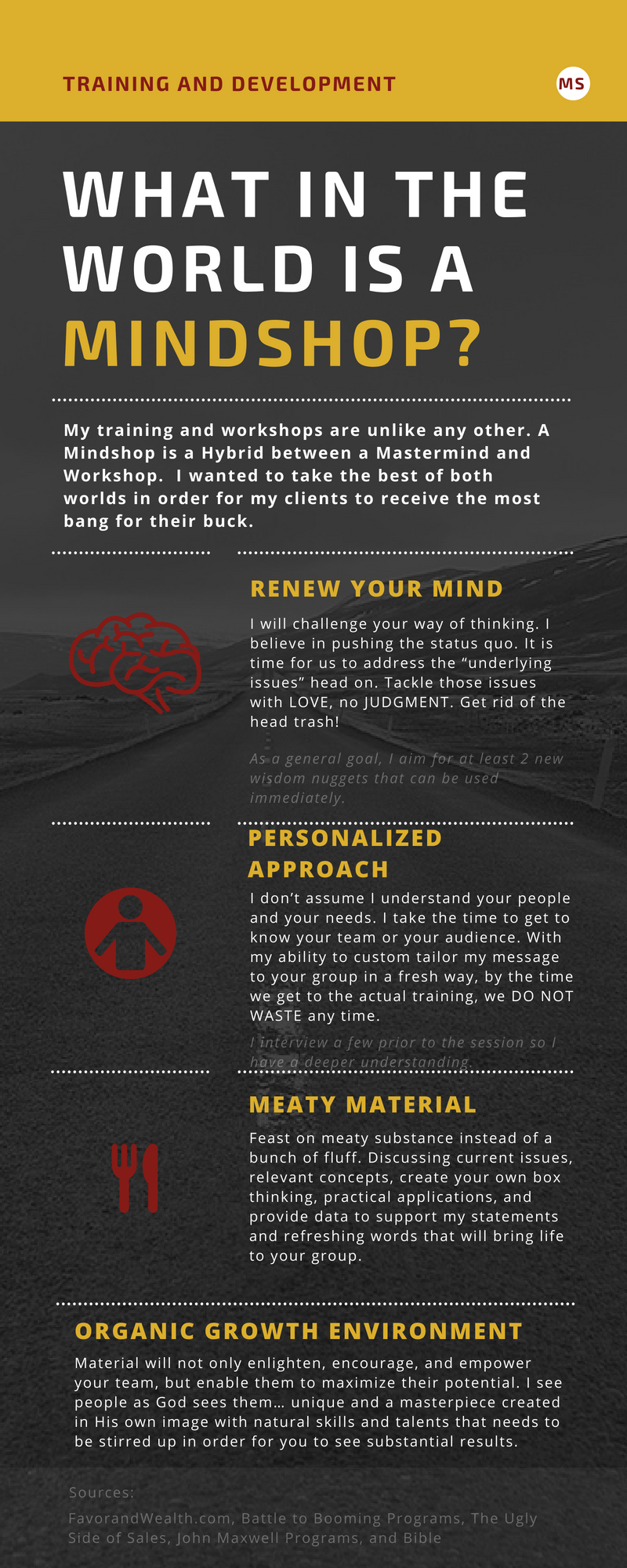 ---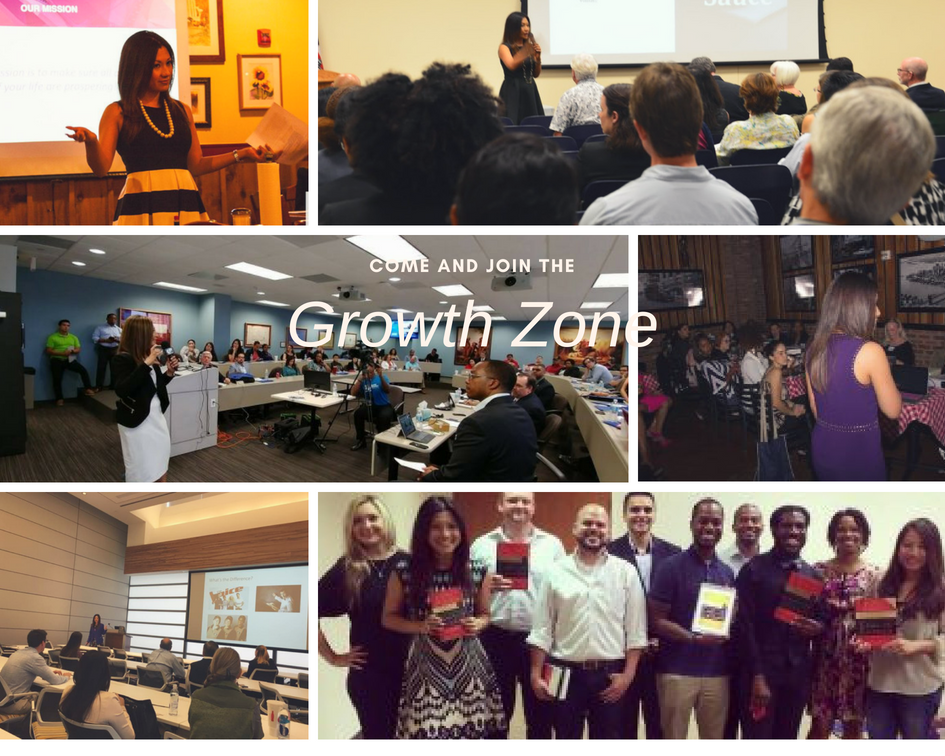 ---
Available Programs
**I specialize in creating training that is tailored to the following groups: Salespeople, Business Owners/Leaders, Women, Students, and Multi-generational ** across VARIOUS industries. 
No matter the area or industry, you'll need a comprehensive, talented, and experienced management team in place. As a Growth Strategist and a Certified John Maxwell Coach, Trainer, and Speaker, I will provide customized growth plans and development programs for you and your team based on your current initiatives and where you want to go.
These mindshops can encompass a mixture of any of the John Maxwell and Battle to Booming (B2B) Programs available . I customize them specifically to your organization and will ensure that each participant is engaged, equipped, empowered, and enlightened.
Real Examples of  Virtual Mastermind Sessions:
**If you need more than 1 trainer, please let me know. As part of the John Maxwell Team, I am connected to numerous John Maxwell coaches/trainers/speakers locally and globally, and we can team up to create a package for your specific initiative.
Minimum Investment:

$10,000/ per Mindshop corporate training session (small groups 30 max) or contact us for multiple sessions package and $1500/ per student for Virtual Mastermind Groups (15 max per group)
**Ask me for Special Offers for Students, Military, Single Moms, Homeless, and Jobless**
---
Leadership Game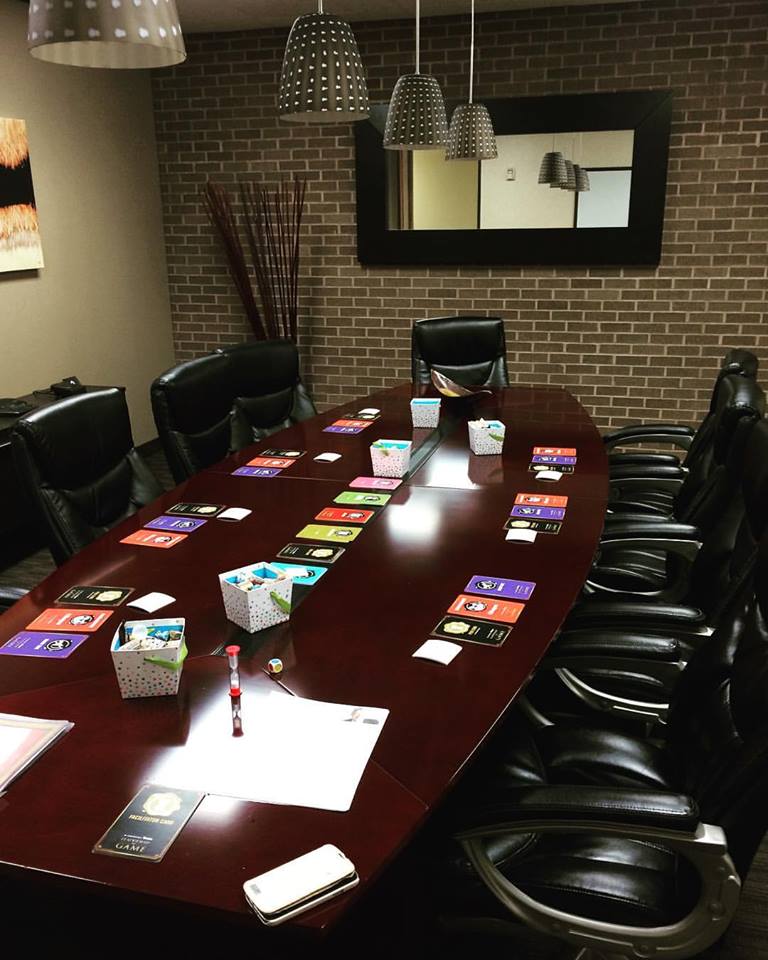 Leadership Game is a Leadership assessment tool that is unlike any other. The Game is fun and engaging, yet it challenges the participants to have open discussions about leadership principles and values. It is designed to help leaders uncover gaps and areas for improvement within their leadership teams.
The game helps organizations improve their leadership intelligence and increase their effectiveness. The game has been played in more than 90 countries around the world. Play the game with 6-12 of your most influential leaders. This will encompass team building, leadership assessment, and training all in one.
We have facilitated the game with CEOs, fast food restaurant managers, realtors, network marketers, bankers, teachers, church leaders, and more!
Investment: $2000
---
Core Learning Systems
Battle to Booming Business Programs
Confidence is everything in business. Developing Team alignment (aka "Synergy") is essential to business success. This simply means that your entire organization is pulling in the same direction. The vision you have for your company should be at the center of everything you do. If your vision is crystal clear and you have the "buy in" of your team, then your organization will have a mental map that can effectively guide the decision making process.
Edna will be using some of the principles she discussed in her book The Ugly Side of Sales, but will also be including ideas and strategies she uses NOW to differentiate herself,  get in doors, and establish long term partnerships and relationships. She prides herself in staying relevant and being an arrow in this generation of forward thinking leaders. She constantly reinvents herself and ensures that every tactic she suggests are not only proven, but different. She caters these customized programs to the client's revenue goals, leaders, employees, target market, and strengths.
Topics can include: The Five Fold Business, Mindset Shift, From Comfort Zone to Growth Zone, From No to Known, Purpose Vision Goals, You are Perfect, Perception, Terror Barrier, Know Yourself, Idea Generation for New Business, The Effective Business Plan 101, Playing Chess not Checkers, Profit First, The Ugly Side of Sales, The Bridge, Money Mysteries, The Benefits of Change, Kingdom Principles for the Marketplace, Secrets of the Richest Man that ever lived, and many more. 

Leadership Gold
Leadership Gold brims with nuggets of wisdom accumulated by John C. Maxwell during 30+ years of studying, practicing, and teaching leadership. Having wanted to write this book for years, John waited until turning sixty so that its content would contain only his "best of the best" leadership insights. Throughout these lessons, you'll encounter John's passionate belief in the value of leadership, and you'll benefit from his unique talent for articulating principles of influence.
Throughout the program, you'll encounter John's passionate belief in the value of leadership, and you'll benefit from his unique talent for articulating principles of influence.Growing as a leader maximizes your talents, leverages your relationships, and magnifies your successes. In this essential book, John introduces you to the biggest, most important principles he's uncovered about influence. Leadership Gold wastes no time wading through peripheral issues. Instead, the book cuts to the heart of what it takes to attain influence and to lead with excellence.
---