The Untold Story of Edna Sangel- Part 1
National Women Business Enterprise Certification- September 14, 2017

Favor and Wealth is certified as a Women's Business Enterprise (WBE) through the Women's Business Enterprise National Council (WBENC), the nation's largest certifier of businesses owned and operated by women. We recognize the commitment to supplier diversity that is embraced by corporations and government agencies today, and we can add diversity to your supply chain. Favor and Wealth provides growth strategies for your business and leadership development programs and sales training for your personnel.
Up Social Live Key Note Speaker
Go to 24:00 in the live stream to see the beginning of the session
Be Incredibly Well Morning Radio Show Behind the Scenes- March 18, 2017
Cover Story for Review It 7th Annual Most Influential Women in Business Edition- February 1, 2017
Check out Full Magazine
 
Market Boosters Workshops starting in March 2017

January 30, 2017-  Guest Speaker on The TAO of Self Confidence Podcast

November 23, 2016
Awarded KHOU's Local Business Coach of Choice for Spring, Champions, Tomball, and The Woodlands.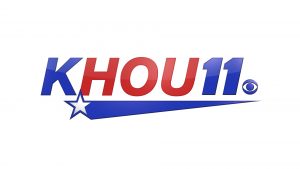 June 24, 2016- Interview with Stu Taylor- The Ugly Side of Sales
Stu Taylor currently hosts three business radio shows: Equity Strategies on the Business Talk Radio Network, Equity Strategies (different show) on the Radio America Network, and Stu Taylor on Business, aired on Money Matters Radio, Boston. Taylor is also a contributor to television's Fox Business Network.