Who We Are
Favor and Wealth is a "out of the box" growth development and training firm based in Houston, Texas that works exclusively with Entrepreneurs, Leaders,

and 

Students globally to improve and transform business and personal performance utilizing Edna's innovative Battle to Booming Programs and Kingdom Principles. Our goal is to help improve morale and provide relevant resources/support to equip you and/or your team to succeed in every aspect of their life including the mind, body, spirit, and finances. 
Favor and Wealth is a Certified Women's Business Enterprise (WBE) through the Women's Business Enterprise National Council (WBENC). We recognize the commitment to supplier diversity that is embraced by corporations and gover

nment agencies today, and we can add diversity to your supply chain.
One thing we have learned is you can't do everything on your own. You need solid minds to bounce ideas with and help you see things that you can't see, which is why we have strategic partnerships with industry experts and strong key players to ensure you get 
the RESULTS that you deserve!
The GOOD GUYS we partner with are those we know that have similar values and views when it comes to how we believe we should be conducting business with our clients, both internal and external. 
---
Our Affiliation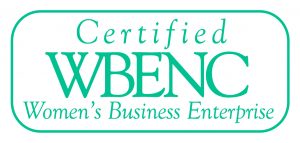 ---
Our Mission
Empower Wholeness, Truth, and Freedom in the Marketplace by Helping the Good Guys Win in their business and life!
---
Our Vision
Positively transform the world by impacting the marketplace for the better. Our desire is to see all areas of influence truly working together in building a solid foundation for the next generation by instilling HOPE and TRUTH on a daily basis.
---
---
Our Core Values
Integrity. Honor. Fairness. Kindness. 
You can still do the "right" thing and get the results you desire in a time where society seems to embrace mediocrity and corruption in order to put more "money in their pocket."  We believe that regardless of what season you are in your career, it is never too late to become change agents and have a positive impact in your community today.
---
Our Passion
Create a better path for the next generation by sharing the truth about the marketplace and equipping them with valuable insight and resources to push them towards excellence and integrity no matter what the status quo. We believe in empowering the next generation to think outside the box, go against the grain at times, and learn how to be independent versus dependent on external assistance. We want to educate the youth not to just be a great employee and climb the corporate ladder, but provide avenues for them to eventually start their own businesses

and

create multiple streams of income to enable a bright future for them and their family.
---
Our Clients
We specialize with clients who are looking for a "create your own box" solution versus the cookie cutter "one size fits all" program that says they can solve your problem with old ways, outdated knowledge or education, and irrelevant concepts. We are a firm believer that we live in a crucial time for the marketplace. Due to the overwhelming growth of online businesses and emerging cutting edge companies, these legacy small to midsize businesses which were established using the traditional method of hard work and relationships will continue to shut down and lose it's market share if they do not differentiate their business, eliminate debt, increase efficiency, implement aggressive growth strategies, and adapt with the times by staying relevant to the ever changing needs of the market. Remember… Insanity is doing the same thing over and over again and expecting different results.
Colossal growth without financial health will still kill your business. All Revenue is not the same. One is profitable, and the other will put you out of business.
Spend less+ Make more=

Wealth
The goal is to cut costs, not to compromise your business. Cut out the fat, not the muscle of your business. What is truly helping you generate business? If it isn't get rid of it. Think Better. Faster. Cheaper.
Double Results with Less Effort=

More Profitability
We understand that each business is uniquely defined, which is why it is crucial that we take each client as their "own kind", and customize solutions based on your business model, team, existing clientele, targeted ideal audience, and current market state, rather than try to put you in a box with your peers.   
Our clients fall into the following categories:
Estherpreneurs- Young Women (16-20 years old)
Motivated Students who are interested in Entrepreneurship, Personal Growth, or Financial Management and would like to prepare for the future NOW? Why wait until you become an adult or graduate college? Those who want to get started early and accelerate their path to success by changing their mindset and equipping themselves with tools that will enable them to mitigate challenges and excel in life.  Students under 18 years must have parents consent. 
Startup Companies
These firms are generally under $2M in annual revenue, are focused on establishing a new foothold in the market, and are 0-3 years old. They are a self-employed small business owners or new entrepreneur who wants a clear vision about their business model and strategy design, and where and/or how to expand and/or improve it. 
Growth Companies
These firms are generally $2M to $25M+ in annual revenue and are focused on building and maintaining growth in their market.
Growing Individuals / Group
These individuals are those who are hungry for change looking for lasting results that will impact their families, industries, businesses, and community for the better. They want to challenge status quo by renewing their mind and challenging their ways of doing things in order to produce a new world that their children's children can live bountifully in and encourage others to the same. 
---
 Kingdom Principles
Wealth and Wisdom runs together. 

Overwork makes for restless sleep.

And what fun is that- to be robbed in broad daylight?

Act what is good, right, and true. 

LIve well, live wisely, and live humbly.

The meek will inherit the earth. 

A true king is not a dictator. 

Reach out to the homeless and loveless in their plight, and guard against corruption. 

God gave us ruler-ship not ownership. We are accountable to the KING for how we manage our domain. 

Always see the end first and work your way back. 

Whatever you mismanage, you lose. It is inevitable.

Your job is what they pay you to do. Your work is what you were born to do. 

It's not money that you lack, it's the management of ideas that you lack. 

If you don't put a value on something, it won't put value on you. 

Whenever there is chaos, disorder, or lack of productivity- the answer is correct governance. 

How you Think is Everything. 

Your people are your Victory.